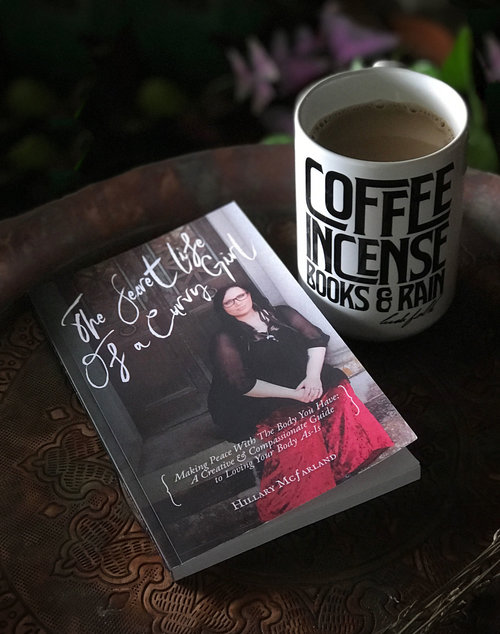 Your body is a temple.


But what if you hate it?
"You're getting obese," remarked a loved one, staring at my thighs. They spread across my chair, wide and troublesome.
I was twelve.

At twelve years old I realized I was fat. Moreover, fat was bad. And what do you do with bad?
You punish it.
Hello, sweet friend. My name is Hillary McFarland and I have written my book
The Secret Life of a Curvy Girl
as a creative guide to making peace with your body. I share some of my experiences with a body that carries more curves than I'd like, as well as creative assignments, journaling prompts, and biblical truth that will help you make peace with your body now, instead of waiting until you're ten years younger, forty pounds lighter, and six sizes thinner. I hope it is a blessing to you!
The Bio—
Hillary McFarland is a writer, artist, and licensed massage therapist. She loves to use photography as a creative way to show women the truth about who they are as exquisite works of art created by a loving Father. She is passionate about theology, the gospel, creativity, entrepreneurship, and healing.